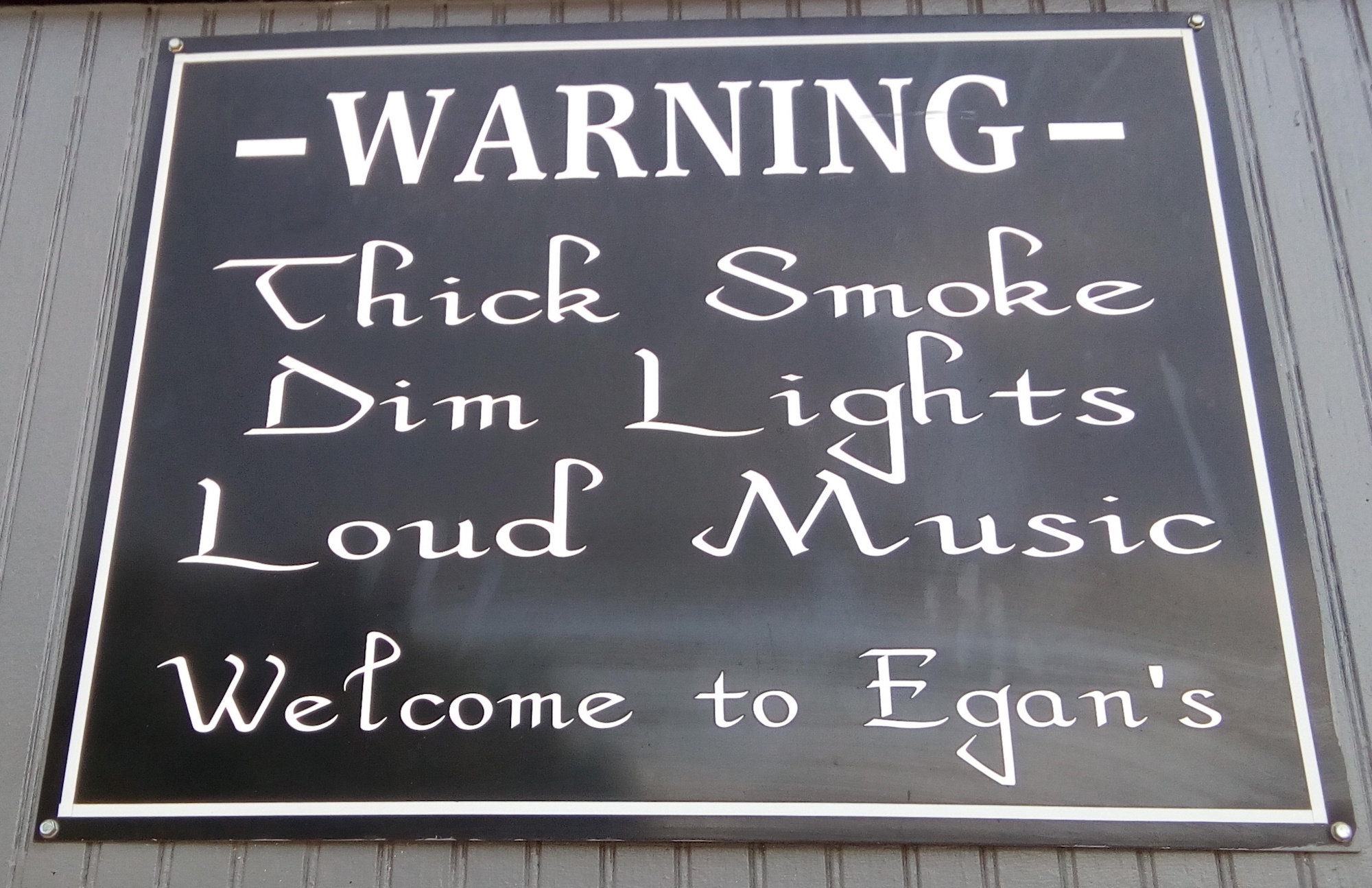 We're taking a short break from blood and depravity to work on something new.  We'll be back soon though with the first Where is the Line? road trip where we found the resting place of a man who once had a unique accident with his chainsaw.
About Thick Smoke and Loud Music:
One of the scariest looking dive bars in Alabama closed its doors recently.  Join the regulars of Egan's as they recount their favorite poop stories, relive long nights of raunchy sex and eardrum busting music, and lament the passing of an era.